Welcome to the Meaningfull Foods media page!
Let me show you around. Start here at the video, it will give you an overview of what Meaningfull Foods does and who we do it for. 
After you watch that it's story time! How we got to where we are, who does what, that sort of stuff. After that it's our mission/vision and you'll figure out the rest from there but we are here if you have any questions, hit us up via email at Press@MeaningfullFoods.com 
A long time ago...
Unlike most start ups that have dreams of making millions of dollars Megan and Loren started this company for friends, family and Megan's personal training clients early in 2016 to help them get their nutrition on track and be a fun side hustle from their 9-5.
Megan was born and raised in Tualatin, Oregon a graduate of Portland State University for Health Science Physical Fitness and Nutrition and had been a personal trainer since 2011 before making the decision to get into the world of pre-prepared meals. At 15 she began to suffer from migraines which continued through college causing her excruciating pain to the point where she couldn't walk. She became aware of the cause which was a worsening gluten and dairy allergy at 21 which caused her to take a hard look at how she was eating. The only way for her to work, go to school and eat properly was to start pre preparing her meals for the week on Sunday. Her career in meal prep started years before Meaningfull Foods out of a personal necessity. 
Loren comes from a video and photography background shooting all over the world for TV, Movies and was even Emmy nominated for Best New Outdoor Show in 2017. He originally moved to Portland to start a real estate sales team which he did until 2008 with the #1 website for "Portland Real Estate" for 4 years. After that he invested in and produced an interactive comedy musical dinner theater show called Who Stole My Dead Husband that ran for 2 sold out years and won numerous awards.
Megan and Loren met at Crossfit, she was his coach and shortly after starting to date Fit Kitchen Direct was born. They started with 8 orders the first week and grew it 1 customer at a time week after week working in the kitchen and the office all while working their full time jobs for the first year and half. 
Instagram was prolific in the beginning of the company since that was Loren's medium to work in. Fit Kitchen Direct quickly had 10K followers and a loyal following. 
They knew that the meal prep market was well saturated thanks to preexisting local competition and larger companies like Blue Apron and Hello Fresh who were spending millions of dollars in marketing their meal kits to people. Knowing they had to differentiate themselves from the rest they started with what they knew which was pre-prepared gluten free, dairy free and refined sugar-free meals. After ordering from companies like Blue Apron they weren't excited about cooking still and the amount of packaging waste was something they couldn't stand for.
They settled on the niche of locally made, gluten free, dairy free, refined sugar-free, pre prepared meals which are delivered to the customers door weekly on weekly order or subscription.
"We built it meal by meal for years until we could hire people to replace us in the kitchen so we could work more on the business" said Megan. The rebrand to Meaningfull foods was because of their realization that they weren't just selling food, they were giving people back their health and time. Some lost weight, others got to spend more time with their kids. The positive effects varied but were constant and humbling. They were doing something meaningful and they wanted the company to represent that better. 
Meaningfull Foods: Eat with intention live with meaning
The company now has a customer service manager Sam who also handles delivery logistics, a team of talented cooks, delivery drivers and a head chef Mike Borges to handle the hard work in the kitchen. After 3 years of making the healthy meals for Portland and the surrounding areas up to Vancouver WA, including Tualatin, Lake Oswego, Beaverton, Gresham, West Linn and more!
Now, they make thousands of meals every week and deliver them to new parents, empty nesters, first apartments and penthouses. As exciting as the last 3 years have been it's the next 3 the company is looking forward to. 
Founded in 2016
300,000+ meals sold
1% waste ratio of food
Over 3,000 customers
Countless lb's lost
Thousands of hours saved from making food
30,000 lb's of food donated to local food shelters
20+ full and part time employees
Reuse 60% of delivery packaging weekly
Meaningfull Mission 
Meaningfull foods delivers healthy, ready-to-eat meals directly to your door, providing you with both the energy and time you need for whatever gives your life meaning. Meaningfull takes the hassle out of eating well so you can get busy living a fuller and more rewarding life. 
We believe in eating and living with intention. Doing things with a purpose. This all starts with what you put into your body. Meaningfull provides fresh and balanced meals that fuel the life you want to live.
 Meaningfull Vision
Anyone can live a healthier and more fulfilling life by living a more nutritionally balanced life. Meaningfull can help by making it that much easier to conquer such a daunting obstacle. Meaningfull frees people up to work on other parts of their lives, or to just do the things they love.
Megan Benedict
Co-founder CEO of Food
Megan has over 10 years of experience in personal training as well as a degree in Health Science/Physical Fitness and Nutrition from Portland State University. Being an athlete herself puts her in her clients shoes. 
Megan is our CEO for all things food, social media maven and recipe creator. She wears a lot of hats! She is an avid snowboarder and loves to travel. 
Her goal is to help as many people as possible through teaching good health and nutrition. 
Loren Castillo
Co-Founder CEO of Non food
Loren is a NW original having grown up in Seattle snowboarding and hiking all year. After moving to PDX to start his own real estate sales team he then dabbled in theater production. His first show Who Stole My Dead Husband was a hit and ran for 2 sold out years. 
After moving into video and photography production he met Megan and they fell in love. She convinced him to join her with this business idea and he soon jumped in enthusiastically.
Loren is the CEO of all things not food he does all of the video and photography production.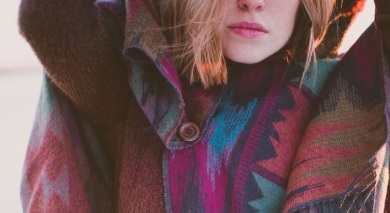 Chef Mike Borges
Head Chef
This is a whole new way of cooking even for this 30 year veteran but he loves it and is amazing! If you are from PDX than you have had his food at some point in the past. Thirsty Lion, yep that was him. Tilt, he liked working there so much he did it twice, Henry's in the Pearl. That's only a few.
We feel lucky to have such an accomplished and award winning chef in the lead of the kitchen. 
He can cook anything from Pad Thai with spaghetti squash noodles to Keto and Whole30 meals 
Sam LaRoe
Customer Service
Sam began as a delivery driver in 2016 and was so tallented he quickly became delivery manager and now covers customer service as well. He is the person you go to in the office who can figure out anything whether it's tech or mechanical he is clutch to keeping all of the systems at Meaningfull moving smoothly and the customers happy!
"My goal with this company is to help as many people live a more meaningful life. We have heard some amazing stories from people we have helped and there are more who need us so we're going to keep going until we help all of them."
Megan Benedict
Co-Founder
"So delicious!!! By far the best meal delivery/ meal prep delivery I have used and I think I have tried them all In addition to great food the customer service has been phenomenal. 5 stars isn't enough!"
Amber Elizabeth
Happy Customer
"We get asked what makes us different than all of the other meal prep providers. It's us, we are the difference. We're healthy people. We love eating this way. We love helping other people"
Loren Castillo
Co-Founder
"Meaningfull Foods is without a doubt deserves a 5 star rating! The food is convenient, healthy, flavorful and always fresh! I appreciate that food is organic and locally sourced. As a very busy, Young professional, have my meals each week saves me time, money, and brain-power required to come up with health meals. Thank you for making my life much easier and food far more tasty!"
Ryan Lockwood
Owner Specialty Athletics
Happy Customer
"Working long days and into the evening, I would often stop at a pub on the way home and grab a pint [or two] and a [questionably healthy] bite to eat because there's no way I'm cooking dinner at 8pm when I'm completely gassed from a long day. Now, I know I have a healthy meal already made, just waiting for me to heat it up."
Heidi Brown
Happy Customer
"I run a 7 day a week business where I'm at my office for at least 16 hrs per day. That said, I have zero time to prepare healthy meals for myself. Meaningfull Foods allows me to maintain my healthy lifestyle without any thought. Words can't express how thankful I am to have found this meal delivery service when I did. Thank you for saving my life!"
Nicole Cali
Happy Customer
50% of all the food produced in the US is wasted, that's 160 million tons of food every year. With 1 in 5 Oregonians suffering from food insecurity we knew we wanted to be a part of the solution. 
Because of the pre-order/subscription nature of our business we know how much food to make every week. It's a huge advantage over a restaurant or grocery store. 
We've partnered with Urban Gleaners and donated over 30,000 pounds of extra meals extras to over 40 locations including school pantries, free summer farmers markets, and a Mobile Markets at low-income housing communities.
We are proud of the fact that our business has a 1% waste ratio to the food made every week. We also use compostable containers for the meals which saves 100,000+ plastic containers from going into the dumps every year!
A big complaint we got from our customers was the wasted packaging when ordering from the big companies. We reuse 60% of our packaging every week including the the delivery boxes, insulation and ice since we deliver every week and pick them back up to reuse. 
We've spent a lot of time on the concept of Meaningfull Foods.
Our logo is no different. It represents the 2 sides every person has, the inward and the outward facing self all being one cohesive person. 
Download our media kit here that includes photos, videos, and logos.
Colors:  Water: 7ACED7  Coral:  EF857D
Facebook  •  Instagram  •  YouTube
For more questions contact us at Press@meaningfullfoods.com